Best Linux Distro for Windows Users in 2021
Everyone knows that Linux is far better compared to Windows. Many people are looking for the best Linux distro for Windows users because with Linux, you can basically forget about any viruses, malware, or any other harmful software that exists on Windows.
Linux gives you more control over when to update and what software is installed on your computer. Linux has less overhead than Windows resulting in a smoother experience. Linux's user privilege management is far more superior than Windows's. It would take a few hours to talk about Windows vs. Linux, but here are the top 4 best Linux distro for Windows users in 2021 that are thinking of tryout Linux for the first time.
1. Zorin OS
Zorin OS is the most Windows 10/11 like operating system in my opinion. It also certainly has better user interface consistency than Windows. If you have been a Windows Vista or Windows 7 user, clicking on the start menu will feel right at home, as the apps are categorized into a list along with the sidebar where you will find your user account, quick access to different folders in your home directory, and shortcuts to the store, settings and the activities overview along with the logout, lock and shutdown buttons all neatly laid out.
Zorin OS comes with multiple layouts of the desktop. The Pro edition support up to 8 layouts. This way you can turn your desktop to look like Windows 11, macOS, or native Linux. Zorin OS is the best Linux distro for Windows users for those who have used Windows from the beginning.
The search on the menu feels more quick and snappy than Windows 10's search interface. Zorin OS comes with Firefox preinstalled but installing any other popular internet browser is as simple as opening the store and search for the browser that you would like to install.
You will find the file manager which has just enough features for a new user with support for opening multiple tabs which even Windows Explorer doesn't have. On the right side of the taskbar, we have the system tray with sound, network, user options, along with a shortcut that directly takes you to the settings app which looks very organized and easy to navigate. Lastly on the taskbar is the clock, which when clicked shows your calendar, notifications, and weather all in one single menu. Zorin OS's taskbar feels more minimalist and clear than the cluttered Windows 10 taskbar layout.
Read more: Zorin OS 16 – Best Linux Distro for Windows Users (The Perfect Windows 11 Alternative)
2. Solus OS
Unlike Zorin OS which is based on Ubuntu, Solus is an independent operating system, meaning any tutorials and articles written for Ubuntu won't work in Solus. Also, Solus OS has fewer software packages than Ubuntu. While commonly used Linux software is available on Solus, applications that do more specific things aren't. If Solus had more software in its repositories, it would be the best Linux distro for Windows users who are new to Linux.
On the desktop, the layout is pretty similar to Windows and comes along with a sidebar called the Raven menu which has tabs, the applets tab is where you have the calendar and the controls for your audio devices and the notifications tab is where you will see the received notifications.
Solus comes with Firefox preinstalled but installing Google Chrome is very simple, thanks to the custom-made software center, where you head over to the third-party tab and click on the blue install button next to Google Chrome and enter your password. I would say, try using Solus for a week and see if that works out. If you find all the software that you need, then Solus works great.
3. Linux Mint
A lot of long-term Linux users recommend Linux Mint as the best Linux distro for Windows users. Though, I feel like Linux Mint lacks the elegant look and feel that Windows 10 or Zorin OS have. Still, Linux Mint is based on Ubuntu, so you won't have the problem of not finding the software that you need. Clicking the menu you will find that the layout follows the same categories on the left with applications on the right style. Next to the menu, you will find the show desktop button which is on the right corner of the taskbar in Windows 10.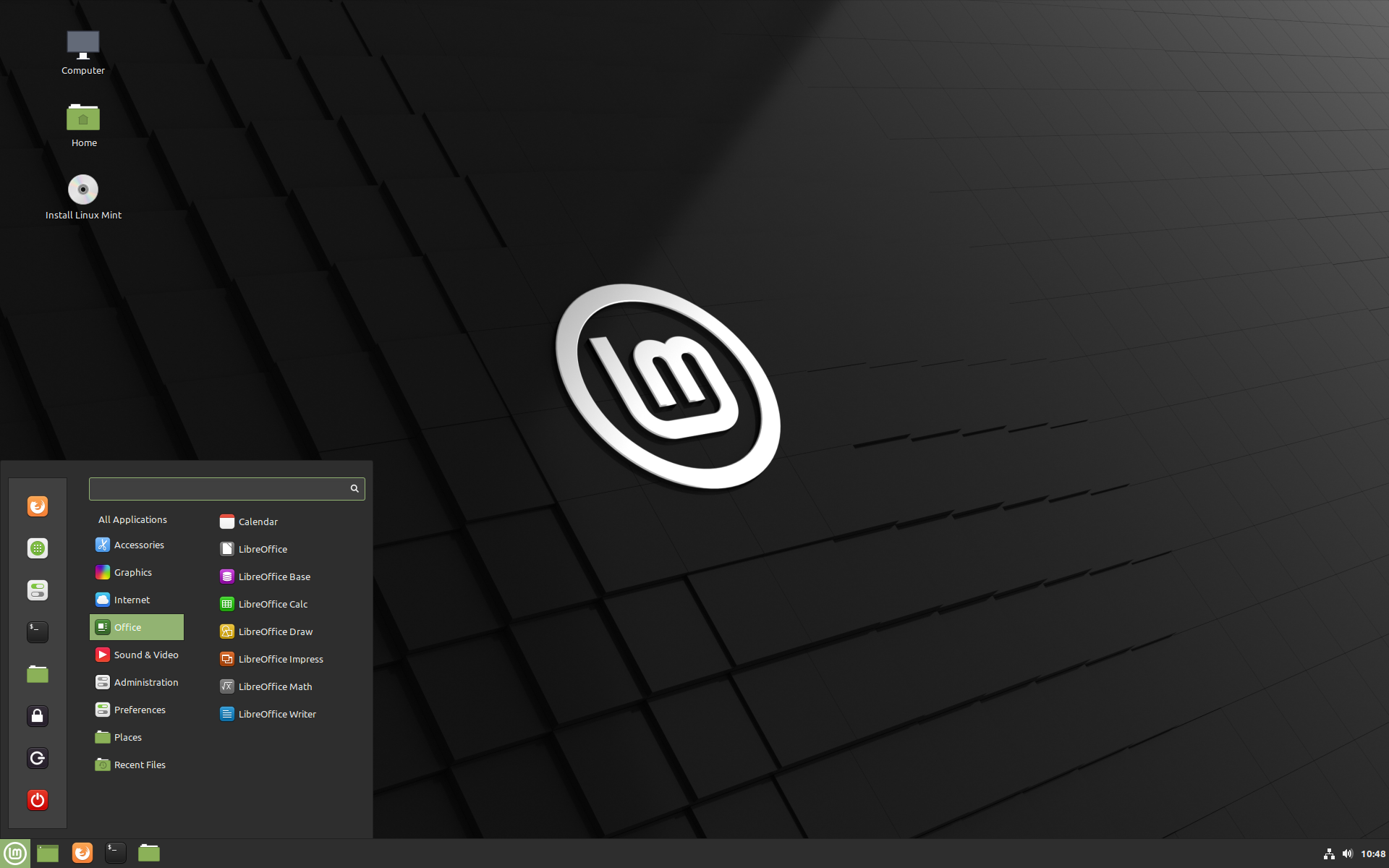 Linux Mint also comes with Firefox as the default browser, but installing Chromium or any other internet browser is as simple as searching for a software manager in the menu, opening it, and then searching for your preferred internet browser.
The file manager that comes with Linux Mint has certainly more features than the file manager in Solus and Zorin OS. Also, you can customize Linux Mint more extensively than you can do with Zorin OS or Solus.
4. Kubuntu
Kubuntu is one of the official flavors of Ubuntu featuring the K desktop environment or more popularly known as KDE. Kubuntu provides you with a highly customizable desktop where the limit is your imagination. Also, the default desktop layout is pretty similar to Windows 10's desktop.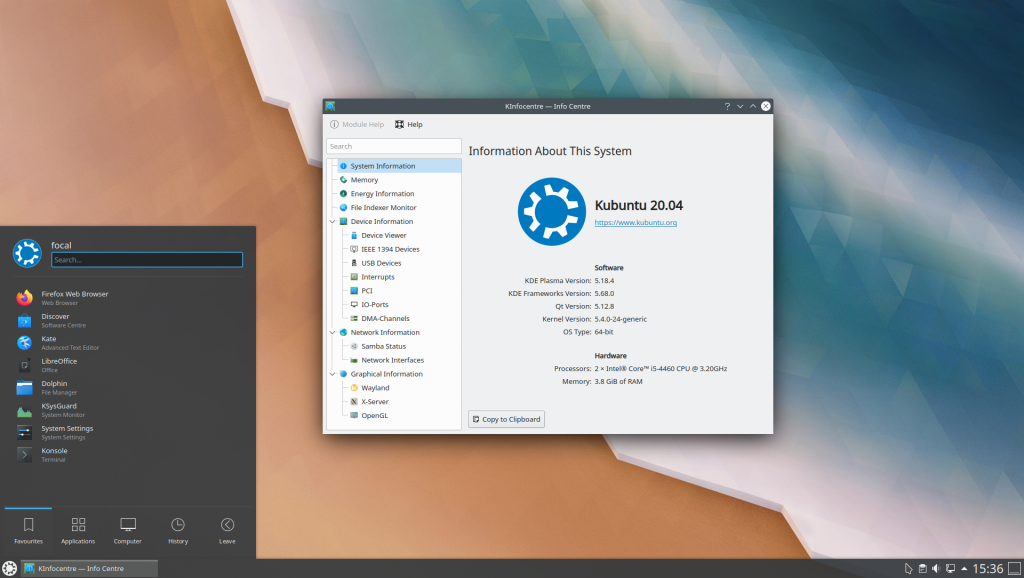 Wrap Up
Which is The Best Linux Distro for Windows Users?
If you are still not unable to decide which Linux distro to pick up even after reading this post. I would say Zorin OS will be a good choice.
If you are okay with getting used to a different desktop layout then, why not try Pop_OS! or elementary OS?
Linux is not as hard as it was a few years ago, a lot of things are constantly being improved in Linux. If you are thinking to game on Linux, this is the best time as now they have built-in support for AMD graphics cards as well as Steam, Wine, PlayOnLinux, and Lutris to help you play your Windows games on Linux.
So here is the ultimate guide to choose "Which is The Best Linux Distro for Windows Users" – I believe you have found them as reminders and helpful.
Also Read: Zorin OS vs Pop OS – Which is The Best OS in 2021?
Disclosure: Your support helps keep the site running! We earn a referral fee for some of the services we recommend on this page. Learn More